Hear what our customers
have to say.
Real people. Real stories.​
"We use Data Dive daily to find, validate products to sell on Amazon, and optimize customer's listings with a high ranking juice. This is just one of the examples where with Data Dive features we were able to improve the sales".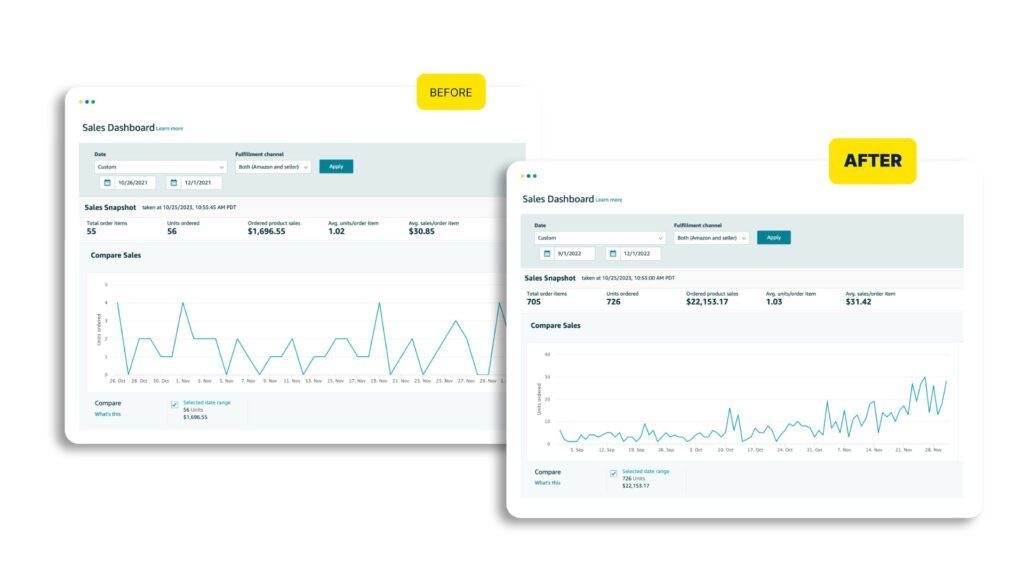 The Amazon Success Accelerator:
Data Dive + Seller Systems
Learn how Data Dive + Seller Systems can help your business grow.